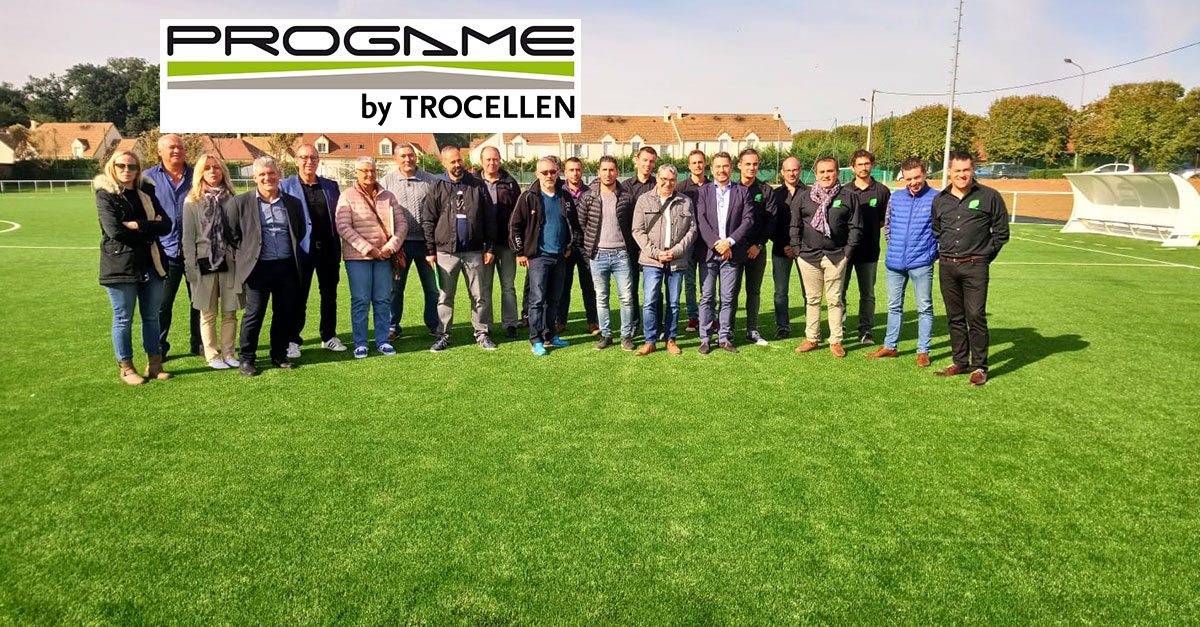 On the 3rd of October Progame participated to the inauguration of the new artificial pitch in Marolles en Brie.
The pitch was installed in summer, with ProGame shock pad 5010 XC PLUS (having the lateral drainage feature) with artificial turf supplied by BGI, and installed by Parc Espace.
During the ceremony the major of the city participated and show appreciation for the high quality pitch and for the efficiency of the project management.
It was great to be part of this team and ProGame was proud to support actively such event.
Journée portes ouvertes au terrain de Marolles en Brie.
Le 3 octobre, Progame a participé à l'inauguration du nouveau terrain artificiel de Marolles en Brie.
Le terrain a été installé cet été avec une couche de souplesse ProGame 5010 XC PLUS (dotée de la fonction de drainage latéral) et avec un gazon artificiel fourni par BGI, installé par Parc Espace.
Lors de la cérémonie, Mme la Maire de la ville de Marolles était présente. Elle a apprécié la qualité du terrain et l'efficacité de la gestion de ce projet.
C'était génial de faire partie de cette équipe et ProGame a été fier de soutenir activement un tel événement.